As I set sail on my maiden voyage into the sea of blogging, I decided it was important to share what has led me to this place. So, I'm going to take a little trip back in time to share what I've learned:
March through April: The Twitter Journey Begins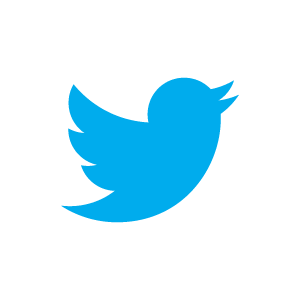 The perception I had of Twitter was that it was for all things entertainment: actors, musicians, movies, television, radio, sports, etc. I'm not one to be enamored with the famous or infamous. Granted, I appreciate the works of many in the aforementioned category, but not enough to want to read about their daily lives. Then, one day at work, I happened to receive an email from a fellow principal to join the Twitter universe. I knew two colleagues that also had Twitter accounts, so after several weeks of ignoring the invitation to join, I decided to "check it out."
Still skeptical, I created an account and followed the three people I actually knew in addition to organizations I trusted (
@BattelleforKids
@ASCD
@OAESA
@NAESP
). I had a private profile b/c I didn't yet trust this thing called Twitter. After all, what was it and why would I need it?
As I began receiving updates from those I trusted, I grew curious about who they were following and who I might know that followed them. It was within that first week of twitter that I discovered
@PrincipalJ
,
@Joe_Mazza
,
@CurtRees
s,
@donalynbooks
, and
@NMHS_Principal
I was blown away by the content that they were posting and the conversations they had with one another. (However, at this point, I wondered if this was just a #NewJerseything or a #Wisconsinthing). As I began to feel more comfortable, I actually started to explore the idea of Re-Tweeting and using Favorites and even composed a few Tweets of my own.
I continued to follow others, stayed up-to-date with those I was already following, began reading their blogs and articles they posted. This was when I began to understand the potential of Twitter to grow me as a leader.
April through May: Jumping in to the Land of Hashtags
Finally, I set sail on my Twitter journey. I began navigating the tweets as if I had been doing it for years. Then, I became curious about the power of Hashtags and Twitter chats. With the encouragement of
@bCurrie5
and
@drjolly
I decided to first "lurk" them participate in Twitter chats. I also noticed this amazing thing happening, I discovered other Ohio leaders on Twitter. I connected to them and discovered #OHedchat What could be more important in discussing the many changes and challenges happening in my "own backyard?" These first chats were mind-blowing experiences! I could hardly keep up with the amount of information that was flowing from the number of educators. The more I read, the more I began to reflect and reconsider my past and current practices. I was made aware of great professional books for principals and so with my Amazon account having been neglected since spring break, I ordered several titles, including @donalynbooks'
The Book Whisperer
,
@burgessdave
's
Teach Like a Pirate
and
@ToddWhitaker
's
Shifting the Monkey
and
The Ten Minute Inservice
. These books were completely inspirational and transformational. As I wrapped up the year, I knew I would be spending more time on Twitter and connecting to others who read these books and responded to them in the way that I had.
June through August: The More You Read...
During this time, I was able to participate in more Twitter chats, connect to more educators, and introduced Twitter to a few teachers. I even met a small group at Panera one evening to "teach" them how to use Twitter. I was "hooked," but in a good way. As educators, we often work in isolation, sometimes not even talking to another adult for hours at a time. As a principal, you are sometimes even more unconnected. As the only principal of my K-6 building, I don't always have the opportunity to bounce ideas off others or share questions or concerns with another with like responsibilities. This is where I have found "salvation" in my PLN from greats like
@twhitford
,
@courosa
, and
@gcouros
! I no longer feel isolated and know that I can post a question and receive ideas and support. Recently, because of Twitter, I was able to attend hands-down one of the best conferences I have attended in a long time! I was able to learn first-hand from
@RickWormeli
@NLHSprincipa
l
@snbeach
and
@RichardCash
. The best part of the conference; however, was found in the #ILEOhio feed. The conversation between participants was amazing. This enhanced the learning times 10! I have continued to connect and reflect.
August and Beyond: The future's so bright...
So, where does this leave me now? From my PLN or tweeps, I have developed very clear goals for the upcoming school year. I have made a commitment to use what I have learned and put them into practice. One of my favorite sayings is "You don't know what you don't know." This couldn't have been more true for me than what I have experienced in these past few months. And so, now, even though I still consider myself a "newbie" to this Twitter universe, I am beginning my next steps into becoming a better educator: a more reflective, yet connected educator by blogging.